Making sense of complexity
Congruent is an Authorised and Regulated Claims Management Company, providing complaint handling and redress calculation services for individuals and businesses.
About us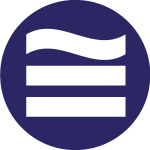 Making sense of complexity
Congruent was established in 2013 by two directors who previously held a variety of senior roles within banking, insurance and consultancy sectors. The company was founded to provide businesses and individuals with specialist high-quality actuarial and financial risk services to assist with financial risk management, pensions administration and redress calculations.
Expertise you can count on
Our team of dedicated and dependable actuarial and financial risk consultants are passionate about delivering a personal and exceptional service to you.  Our services are overseen by two directors with extensive industry experience.
Roger held the senior position of Head of Actuarial Function within a global insurance company and since then has been a consulting actuary for thirty years. He has a wealth of experience in dealing with specialist financial products and is particularly experienced as an expert witness for financial complaints. He has been involved in regulatory programmes for mis-selling for pension optouts, pension transfers, FSAVCs, SERPS, and mortgage endowments including projects for regulators to estimate the number of optouts across the market, investigations of insurance companies to determine the standards of their product selling on the one hand or their carrying out of remedial programmes on the other hand.  He has been an expert witness in an Ombudsman test case in the High Court. 
Roger was appointed by the FCA to provide expert evidentiary analysis on the risk of certain financial products in disciplinary proceedings against a regulated firm. 
He holds an MA in Mathematics from Cambridge University, is a Fellow of the Institute and Faculty of Actuaries and a Member of the Academy of Experts. He has also been a university lecturer in actuarial science and has carried out seminars for actuaries on professional ethics.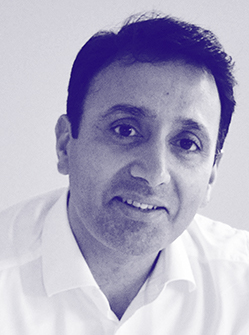 Nasar has held senior positions in institutional sales for several global investment banks.  His career in investment banking also includes positions in risk management, trading and systems development – spanning more than two decades.  He has considerable experience in the modelling of financial products and the risks relating to those products.  He has been involved in remediation programmes in the mis-selling of financial products to retail investors and has attended court as an expert witness for the valuation and risks related to financial transactions. 
Nasar is responsible for development and maintenance of software services and solutions at Congruent. 
He holds a BSc(Hon) in Mathematical Sciences from the University of Bath, an MSc in Actuarial Science from City University (London) and a postgraduate certificate in Corporate Finance from the London Business School.
"I approached Congruent in the hope that they could help me with a poorly performing Endowment policy I have had with a large UK Insurer. Congruent were very swift in amalgamating all the relevant documentation in order to assess the problem and to see if they could help. They initially ruled out the possibility of a "mis-selling" complaint but this did not stop them from digging deeper. Very soon they looked at how charges affecting the investment performance which resulted in an endowment shortfall and realized that the Insurer was overcharging in relation to units bought in an investment fund. Although we thought we had a justifiable complaint it was initially rejected by the Insurer and this position was also initially supported by the Financial Ombudsman Service. However, this did not deter Congruent and their persistence persuaded the FOS to look again at the matter in more detail. This in turn appeared to "push" the Insurer to reconsider their position and after some intense negotiations they made a significant compensation payment.
The whole process took over 18 months to conclude and if it wasn't for the tenacity and persistence, coupled with their expert investment knowledge of the industry, I'm sure I wouldn't have received any compensation.
Congruent are a very professional, highly knowledgeable and yet very friendly and helpful company, which I would recommend to anyone with a similar problem to mine."
"We were very dissatisfied when our bank agreed they had mis-sold us an interest rate hedging product but reduced the compensation by about 90% because they said we would have bought a different, only slightly cheaper, alternative product. We found Congruent through a web search (after another claims management company let us down badly) and they took up the matter immediately with the bank the Financial Ombudsman Service ("FOS"). At first FOS said that they needed to add together our property holding company and our trading company and that put us above their limit. Congruent argued that point for us and FOS changed its mind and recommended that the bank tear up the interest rate hedging product and give us a full refund. Congruent have been retained to assist us with other financial structuring matters."
Our news and insights covers topical industry issues, guidance for individuals and businesses and corporate announcements.
Pension Complaints
Latest index for 21 September 2023. Click here
Read more »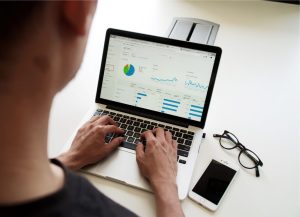 Congruent Calculations
Congruent have released, to existing subscribers, a new module that is part of the Congruent Calculations™ platform. The DC pension calculator determines the Notional Fund
Read more »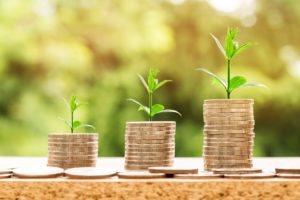 Pension Complaints
To determine redress according to FCA DISP App 4 (in particular DISP App 4.2.7G) one needs to consider the impact of contributions (which can include
Read more »